Available Homes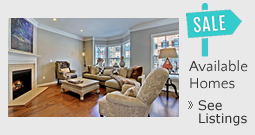 Coming Soon Listings
Latest Listings
Luxury Townhomes & Condos
New Construction Homes
Just Listed Townhomes & Condos
Condo/Townhome Buying Guide
ABCs of Condo/Townhome Living

Read Our Blog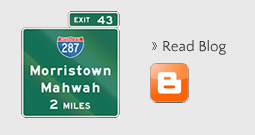 Welcome to The Forges in Denville, New Jersey
The Extraordinary Condos and Townhomes in The Forges in Denville New Jersey present the Ultimate Luxury Living in Scenic Morris County. The community is a great place to Live, Raise a Family, Relax and Enjoy life. The Forges feature Ultra-Sophisticated Amenities for a Lavish Lifestyle Beyond Compare. The Forges community of tree-lined streets offers a Suburban Oasis for both its residents and visitors alike. Conveniently located in Denville, NJ, the Condos and Townhomes in The Forges offer Maintenance Free Living Without Sacrificing Space. Denville lies just 35 miles west of New York City in Morris County, NJ and is just minutes away from all the conveniences necessary for today's lifestyles.
The Forges at Denville were built by National Builders K. Hovanian.
Premier Location in Heart of Desirable Morris County.
Many Forges Townhomes models ranging from 2 to 4 Bedrooms, 2 1/2 to 3 1/2 baths and 2 Car Garages.
Garden Homes/Condos featuring 2 Bedrooms, 2 Baths with Covered Parking Garage and are located in a Secure, Elevator Building.
Many Floor Plans to choose from including Condos with One-Floor Living and some Townhomes with Master Suites on 1st Level.
Ultra Sophisticated Amenities include an Elegant Club House with Kitchen Facilities, State of the Art Fitness Center, Swimming Pool and Tennis Courts
Quality Shopping and Cultural Activities abound nearby including Museums, Historical Landmarks, Art Galleries, Gardens, Parks and Recreation Galore.
Minutes to the Midtown Direct train to New York City
50 +/- minute drive to Manhattan
35+/- minute drive to Newark International Airport
25+/- minutes to Designer Shopping at the Mall at Short Hills.
Minutes to Major Routes like 10, 46, 202, 53 and Interstates 287 & 80
Morris County, New Jersey was recently rated as the 6th Best Place to Raise a Family by Forbes Magazine ranking U.S. counties with populations over 65,000
The Forges at Denville, NJ: Bringing a New Level of Luxury to Townhome and Condo Living
The Forges Community was built from 2003-2005 and there are Condominiums and Townhomes featuring 2-4 Bedrooms and 2-4 Baths and Covered Parking (Condos) or 2 Car Attached Garages (Townhomes). Open and Airy Design with Spacious interiors and a Modern Floor Plan bring a new level of Opulence to Townhome and Condo Living. There are many Floor Plans to choose from. Many units have basements, some of which are finished and others which are not.  

The Forges Community Landscape is Beautiful and Professionally Maintained. This gives each home lots of privacy. You can enjoy Peaceful Walks, Jogs or Bike Rides. The ultra-sophisticated amenities are perfectly maintained and offer a Club House, Tennis Courts, Swimming Pool and a Fitness Center. Parks and Shopping are nearby.
The Forges Listings / Homes for Sale
Community Details, Information
Community Type: Luxury Condos and Townhomes/Townhouses
Price Range: $330,000 - $750,000
Beds/Baths: 2-4 / 2-3.1
Parking: 1-2 Car Garages or 1 Assigned
Number of Units: 176
Year Built: 2003-2005
Amenities: Fitness Center, Swimming Pool, Tennis Courts, Club House
Common Features: Designed with the latest in comfort and convenience, the spacious Townhomes at The Forges offer 2-4 Bedrooms, 2.1-3.1 Baths and 2 Car Garages. Depending on design and location, some townhomes offer a basements for even more spacious living. The Garden Homes/Condos at The Forges offer 2 Bedrooms, 2 Baths and Covered Parking with Elevator Access to the floors above. Many Townhomes offer luxury features such as an eye-catching two-story family room with fireplaces, formal dining rooms, spacious designer kitchens with breakfast areas and a sumptuous master bedroom suite. Some Townhomes feature first level master suites with sitting rooms, or a second story loft. Contemporary Garden Homes/Condos features 2 Bedroom Unit, some with breathtaking two-story living rooms and plenty of space.
Schools: Great Local Schools - Lakeview Elementary, Valleyview Middle School and Morris Knolls High School.
Public Transportation: Minutes from convenient and reliable service on NJ Transit's Midtown Direct Train to New York City, Close to Major Routes and Shopping, A short drive to Lakeland Bus Lines bus stop to New York City in nearby Dover.
Fun & Recreation: Set within a landscape of mountain lakes, streams and hills, beautiful Denville boasts a classic small-town charm. Minutes to shops and eateries along Route 10 and 46. About 35 miles to NYC. Dozens of town, county, state, and national parks with biking/hiking trails, water activities, etc. Public swimming, fishing, golf and tennis facilities are also available.
Special Features: Close to Dover Train Station and Bus Stop for Train and Bus Service to New York City.
Pets Allowed: Yes. Contact Management Company for any restrictions.

The Forges, Denville, NJ: A Life Style We All Deserve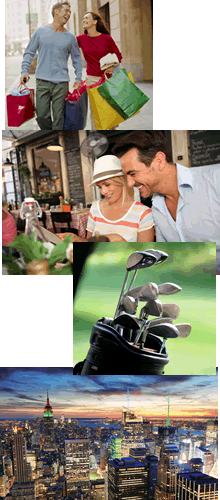 In short, you'll find that the Condos and Townhomes in The Forges have been Planned to Live As Well As They Look. Outside. Extensive landscaping adds a full richness to the rustic charm of this most desirable community. Additionally your tranquil and active moods can both be satisfied here. Whether it's a commute to Manhattan or a day trip to the Jersey Shore, Denville's Ideal location puts you at the center of everything. If even more active life beckons, visit the township parks where you can try your hand at everything from bocce to baseball. The Morris County Park Commission operates 24 sites, including three golf courses, two aboreta and the Mennen Sports Arena and offers a year-round program of activities throughout the county like adult education courses, programs for school children, planned trail walks, golf tournaments and outdoor concerts.

What's nice to know is that in The Forges at Denville you will have the leisure and freedom to do everything. Or nothing at all.
If you would like more information about this lovely, vibrant community and its homes, please Contact Us. We are the The Forges Experts!


Local Community Map of The Forges in Denville, NJ